The wedding is close, it's not even funny. Still not stressed about it. I actually think Lawrence is more stressed about it than I am. I guess I know that things will get done and things will be awesome.
Spent my break between spring and summer quarters getting crafty things done. Started my break off by having a baking day with the mommies to make all the desserts. We made 3 batched of mini strawberry lemonade cupcakes, three batches of mini brownies and three batches of mini cheesecakes. My mom is working on batches of spritz cookies every week or so.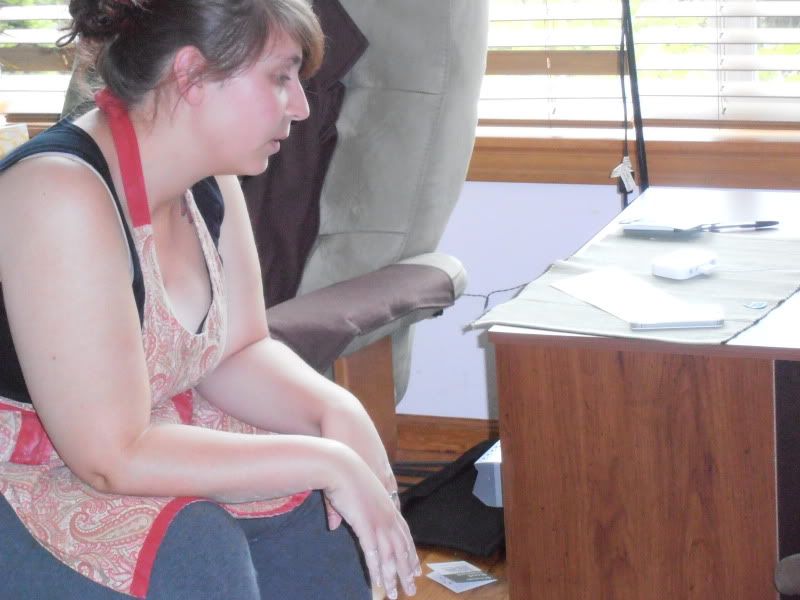 Me on speakerphone with Lawrence on baking day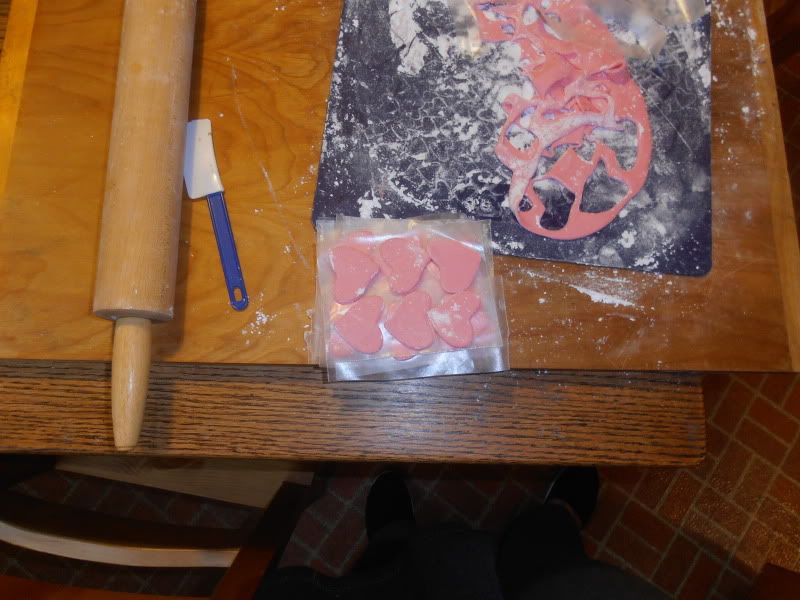 My work station where I made a bunch of fondant hearts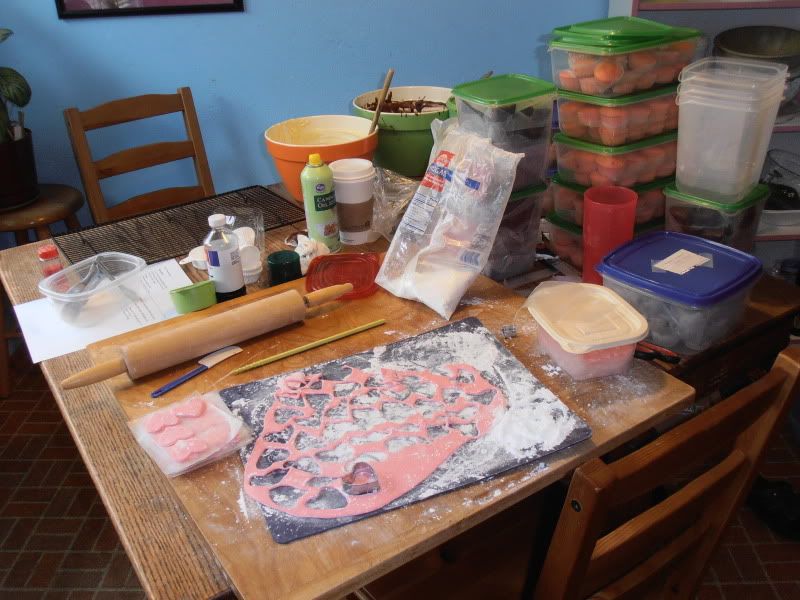 The mess that was mom's kitchen table at the end of the day
All our hard work ready for the freezer
My epic freezer tetris skills
The rest of the week I spent making
felt dahlias
(which took up most of my time) for corsages for the mommies and our stisters who aren't in the wedding party. I was also going to make them for the grandmas but they were too much work for me to make more than the four I finished. I also made 11
coffee filter puffs
, though they still "need" to be sprayed with glitter. I had this brilliant idea to make lanterns out of tissue paper by covering balloons with the tissue paper, papermache style, then popping the balloons to have just the paper. Yeah... that was a failed craft experiment. Lastly, I finished our bookmark favors (not pictured) and photobooth props.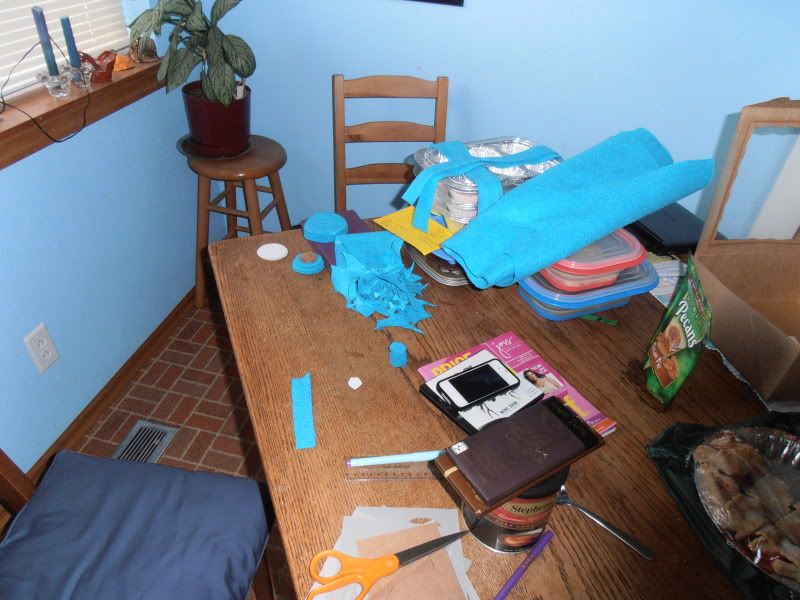 Cutting out pieces for dahlias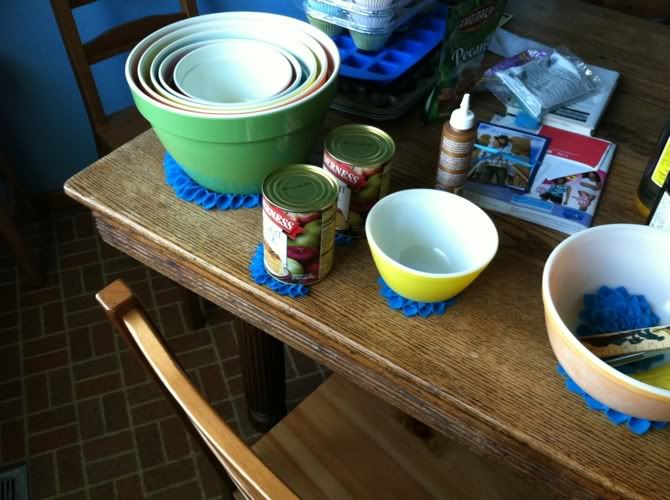 The glued dahlia petals drying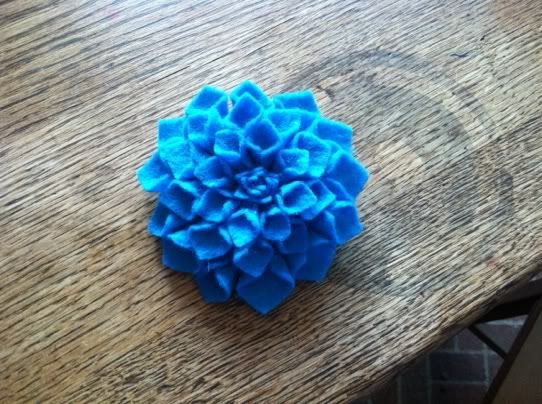 Finished dahlia
Coffee filter puffs hanging between tutus in the craft room closet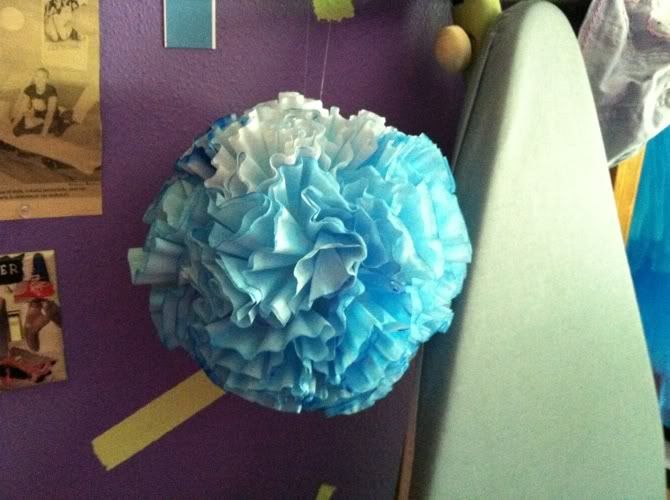 Another puff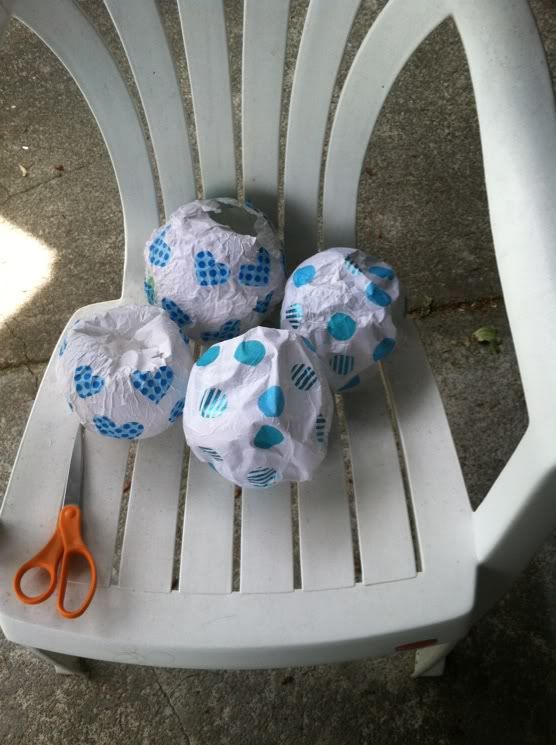 The cute but labor intensive paper lanterns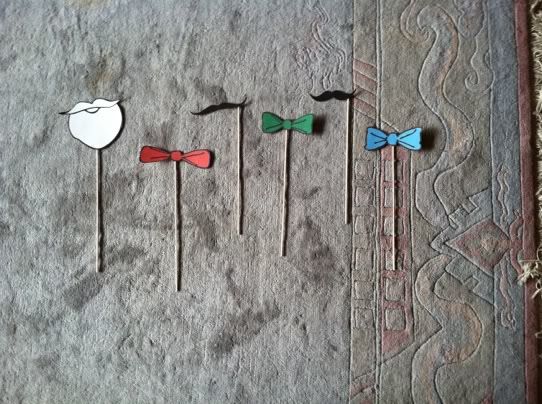 The photobooth props
Recently, I started work on the dancing playlist. I currently have 5 1/2 hours but probably only need 3 hours of music. It's time to start pruning. We've also got to edit some of the songs and attempt to normalize all the volumes, though these are things my daddy will help me with. Also, today, mom and I went out to the venue just to go over layout yet again. I'm so lucky to have the family who has offered their home. It is such a beautiful place and the mother of the family is an absolutely wonderful and helpful woman.
Things We Have Left to Do
:
Make my shrug

Print and assemble programs

Make jewelry

Add dots to cups

Edit down playlist

Write vows

Write ceremony

Pick first dance song

Buy rings

Create day of timeline

Make cake stand(s)

Ask for more help from family and friends

Create a list of jobs and instructions for those jobs

Get hair cut and colored

Get Lawrence clothes!

Get gifts for groomsdudes, parents, helpers and host

Create "must-take" photo list

Prepare toast

Make thank you cards

Record and distribute flash mob choreography

Order cardstock for thank you notes, programs and photo I Spy cards

Order balloons

Order glow necklaces for send off

Create the photo I Spy cards

Get marriage license
It seems like a lot but I think we can handle it!